It's a Fairy-tale!
Your last day to childhood and first day to womanhood should be as magical as fairies. So, why not have a fairy-theme for your debut? Remember that fairies are creatures of nature so let this be your guiding element when planning your fairy theme party.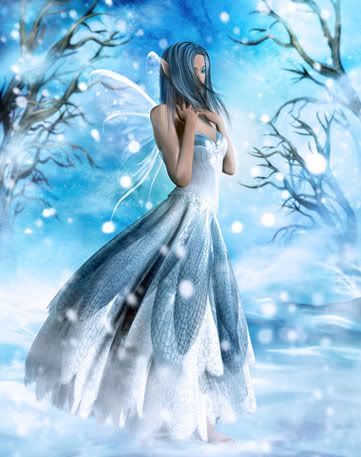 Welcome to Fairyland
You can send out an invitation shaped as wings. With wire, mesh cloth or gauzy fabric and a few glitters, you can create a small fairy wing to set the tone of your party. You can also send a vial of glitters together with your invitation stating that they have been some fairy dust to bring them to Fairyland.

You can also use thick paper and burn the sides to make it look like it is an old parchment or has been made from the bark of a tree. Use a calligraphy pen or Gothic script. Roll the paper and tie it with ribbon. Sprinkle some glitter on the paper before you roll it so when they open your invitation a few "fairy dusts" will escape.
The Fairyland
If you plan to have your party outdoors, pick a venue that has huge trees or full of trees and shrubs. This will add to the ambience of your party. Place some Japanese lanterns on the trees or string some Christmas lights on the trees to symbolize fireflies floating above the venue. For an indoor location, you can also use Christmas lights as decorations. Make sure you string as many as you can to provide an elegant, yet cozy, ambience.
For both an indoor or outdoor venue, line the walkway leading to the entrance with tall lit torches to add to the magical atmosphere you are trying to create. As an added element, tie some small bells or wind chimes on the trees.
As a centerpiece for each table, no need to spend too much on flowers. You can use branches with interesting shapes. Spray them with adhesive glue and put some glitters on it for some sparkle. Place some green moss at the bottom to mimic a tree with grass at the bottom. You can also put some scented tea light candles below your centerpiece.
For an ethereal look, put some butterflies and birds on white cages – preferably love birds. You can also drape some gauzy fabric across the ceiling of your venue to add mystery. It would be great if you can find a harp or other string instruments to be part of your decorations.
Costumes
You can dress up as the Fairy Princess or Queen and have your escort wear a Fairy King costume. Place high-back chairs at the front of the venue as your designated thrones. Do not forget your wreaths! Use small white flowers like aster or baby's breath for the wreath.
Your guests can wear fairy wings to the party. Pastel colors are great color themes for a fairy-theme party. Pink, yellow, green and blue are some cool colors that guests can wear.
Image sources:
http://digitalart.org/art/52761/fantasy/snow-fairy/
http://www.thefairyshop.co.nz/data/media/images/fairy%20furniture/Gazebo%20sm.jpg
http://www.hostessblog.com/wp-content/uploads/uploaded_images/enchantedfairybirthdayparty_1.jpg
Index image: